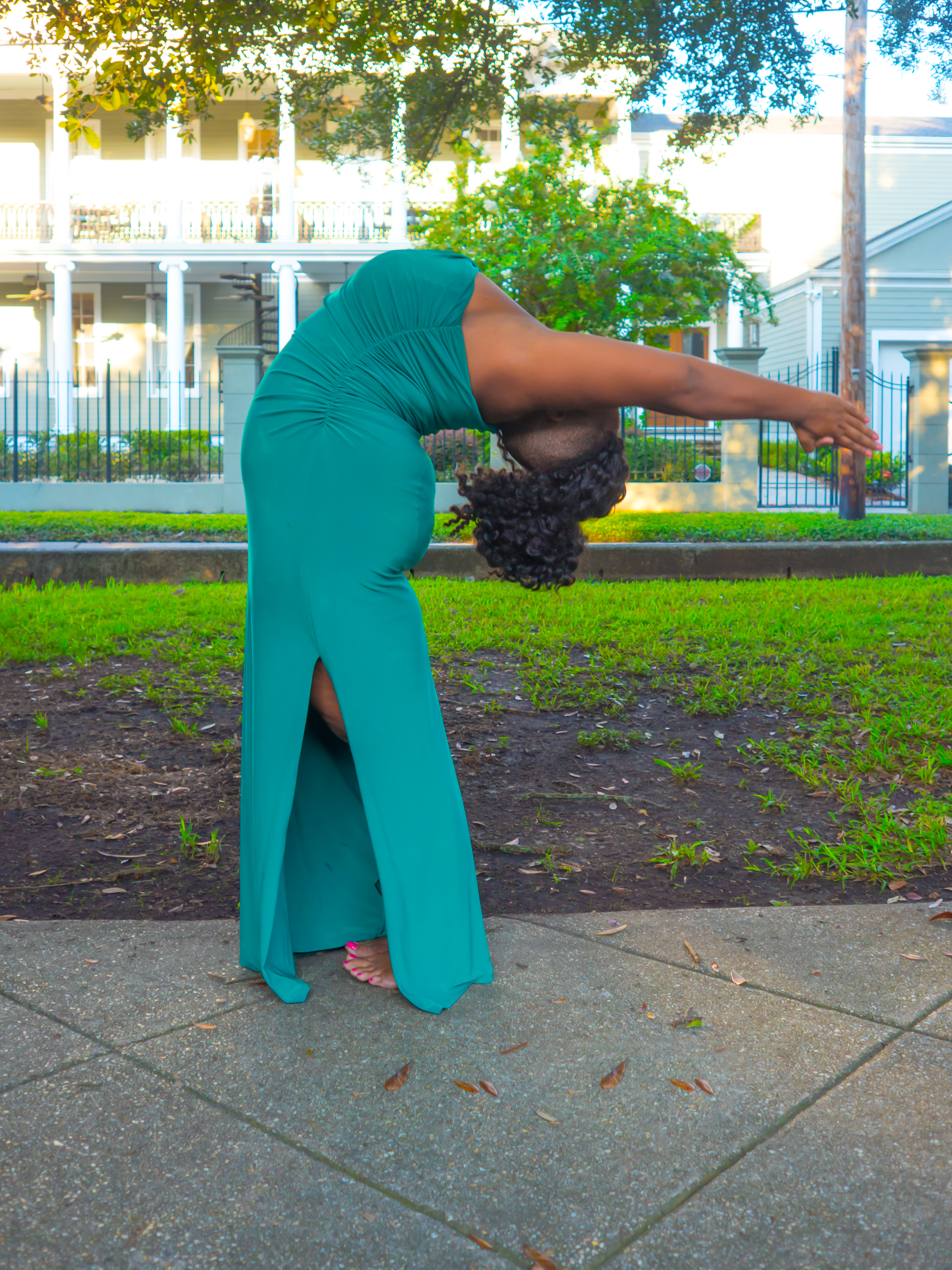 ABOUT US
We are a community based space where we invite you to change the world, starting with yourself!
A sacred space where we practice and strengthen the mind-body connection through hot yoga and meditation.
Where we practice community with music, laughter, events and incredible conversations.
Where the community is the Guru.
Where we are miracle minded.
A space where we believe impossible is an opinion.
A studio where we develop and strengthen life skills such as courage, patience and intuition through yoga.
Where we believe it's never too late to invest in your health and wellness.
Our Mission & Message
Our mission is to support people's growth, healing, and empowerment through the art & science of hot yoga and community.
Everyday we present & provide an opportunity for people of all backgrounds to improve their everyday life by creating space in their body & mind.  This space allows folks to move, think & feel better. Through exceptional teaching and positive experiences we help you create positive changes.  Our studio environment is open & supportive where you can potentially make new friends on a similar path.
Namaste.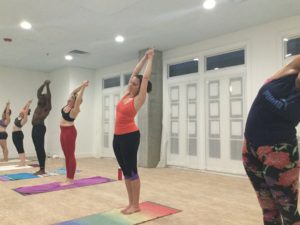 Meet the Owner & Chief Yoga Officer
-Ajax
Ajax considers herself a "Yoga Entrepreneur" at Magnolia Yoga, she is also the owner, visionary and lead teacher. Her main purpose is to help facilitate your yoga experience!
Ajax is of mixed heritage--Spanish & African-American and ultimately considers herself a modern-day woman of the world. She has an extensive background in Arts Education, a B.A. degree from the University of Southern California in Socio Cultural Anthropology and much experience in the non-profit sector along with having traveled to 30+ countries around the world finding her purpose and place within it.
Ajax loves New Orleans for the music, culture and people and feels an ancestral connection to NOLA and therefore is happy to live, serve and enjoy this mecca of culture & celebration!
Early on Ajax felt the calling for teaching yoga and has taught for 10 years straight almost every day since becoming certified! She believes, "when you are fortunate enough to find what you were born to do in life, putting in the effort to study, learn and seek knowledge is an honor and pleasure!" Her passion for life, people and yoga is apparent and her vibrant energy is contagious.
Ajax teaches from experience having practiced yoga for 15 years consistently. She has used the healing art form to quit smoking, manage her weight, improve her relationship to self and with family, reduce severe joint pain in her knees, eliminate her asthma condition, migraines, reduce her annual bouts of bronchitis and strengthen her resolve and confidence.
One of her best attributes is helping people feel comfortable and welcomed. Ajax is also a great example of how to use yoga to fulfill a robust active and balanced lifestyle, as you will often find her teaching yoga, practicing yoga, socializing, resting, reading, cooking, studying, volunteering, networking, planning, dining out, enjoying live music, traveling, swimming, writing, dancing and living life to its fullest!
She believes in the human potential and her commitment to people's health and wellness is what gets her out of bed everyday. We have no doubt you will feel the Ajax effect and love it!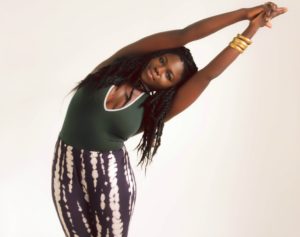 THE METHOD: 26.2
At Magnolia Yoga we believe in & teach the 26.2 yoga method suitable for beginners to advance practitioners. The 26.2 method is a scientific series of 26 yoga postures & 2 breathing exercises practiced in a heated room. Collectively these postures offer a comprehensive & intelligent approach to restoring balance & natural energy to the body & mind.
Yes it is Amazing!
Each posture in the series prepares the body & mind for the next, appropriately addressing every system, organ, gland, muscle and joint in the body. So no matter what your condition or specific issues may be the 26.2 method will address them.  Its a scientific and universal approach to helping the body & mind and the main reason why we love teaching it, everyone is welcomed!
The heat should simply be considered a tool to help access the body and sharpen the mind. Historically heat has been used in various ways to soothe and heal; this perspective can & should be applied in the context of hot yoga.
The heated environment allows for the following:
loosens tight muscles
opens, moves & strengthens joints
through deep breathing & sweating the body cools down and detoxifies.
sweating cleans the largest organ in the body – the skin, helping contribute to a youthful yoga glow!
speeds up the metabolism safely & burns calories.
improves the circulatory system increasing blood flow to areas that need it the most.
builds tremendous focus and concentration.
increases the release of oxygen throughout the body and expedites overall healing benefits!